About Us
Hard to believe that this is our twentieth year. We can't read a map and it wouldn't help if we could. Our navigators are back-seat drivers. Entrants, though highly competitive, are not necessarily skilled drivers driving finely-tuned cars. We don't need a stopwatch or a compass, just a sense of adventure and a full tank of gas. The routes take the cars on a tour of Houston's hidden treasures (including, one year, the city's oldest tree). And as Bruce says, "You don't have to run. You don't even have to walk. And you don't have to wear a tuxedo." And if you don't feel like competing on the road, you can jump ahead and join our Finish Line Party and be a combatant for our silent and live auction items. And all of this effort is made in the fight against breast cancer. Once a year, we gather for a good time in the name of a good cause.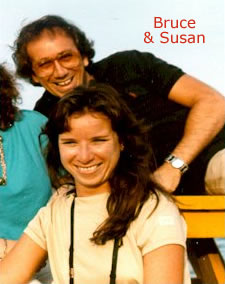 How did we start?
Many years ago, Susan's brother Bruce Roberson hosted a fun car rally every spring for his friends. When Susan, who had always flown from her home in Tulsa to Houston for the rally, became ill and died from breast cancer a few years ago, the rallies stopped. They stopped until Bruce's and Susan's friends urged him to re-start the rally and turn it into a vehicle for fighting his sister's disease. A committee was formed, a non-profit entity was born, and the rally took on a new life and a new meaning.
Where are we now?
From that first Susan's Rally, which raised $4000 and made us so proud, we've come a long way. In the past 19 years we've raised millions in cash and in-kind donations with over 90% of what we raise, given away. Except for a few office supplies, postage and printing; our dollars go to fight breast cancer through education, research, and patient care and support. Click Here to learn more about our beneficiaries.