Testimonials & Comments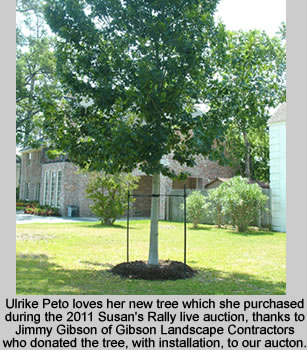 The following letter was received by the Sojourn House Apartment ministries and appeared in the June 10, 2011 of South Main Today (South Main Baptist church's weekly newsletter).
Dear Sojourn House Apartment Ministries,

We just vacated our apartment, number 623, at The Brompton Court after five weeks of radiation treatments at MD Anderson. We do not have the words to tell you how wonderful this ministry is. Our apartment was not only clean, bright, beautifully decorated and extremely well equipped but it took so much stress out of our stay in Houston. The Brompton Court is so close to the Medical center, safe and well run plus having an exercise room and a little store on the premises was so convenient.

Our every need was met by Ken Hamilton who not only contacted us and helped us with check-in but went above and beyond by helping us get our TVs (frequently) back on the right channels and straightening out all our laptops problems. Mr. and Mrs. Paul Falls regularly left just-baked cookies at our door so we were well tended to.

We appreciate so much the invaluable service that you do. We had been bouncing from hotel to motel and we could not acquire an apartment through MD Anderson due to the fact they had no vacancies, so the church apartment ministry truly saved our sanity during this very stressful time. Thank you so much for this wonderful outreach. You are doing more good than you know.

Gratefully,
Carrie Anna and Phil Roberts
From Dale Wilson — Member of the Susan's Rally Board
I do know one thing, we had a lot of people who put in a lot of work and helped pull this off for yet another year. And, it was hours and hours of work by a lot of you all. As the A team use to say, "I love it when a plan comes together."

I won't even try to thank everyone individually, there are too many of you, but you know who I am talking to. You helped raise money, you collected auction items, you hosted meetings, you got cars to run the rally, you got the cars off the line, you built display items, you helped set up the auction, you help at the auction, you help decorate the apartments, etc, etc.

This effort does not get easier year after year, but you all pitch in every year to help us be successful.

As Bruce said, we will get a final count later, but no matter how much we raised on Sunday, it was a success. Thank you for all your work and lets get ready for net years rally.