Beneficiaries of Susan's Rally
SUSAN'S RALLY is pleased to continue its long association with Sojourn House-Houston, which was recently selected as the primary beneficiary of the 2010 Rally proceeds.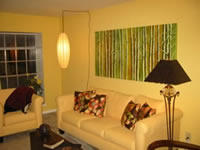 Sojourn House
This idea sprang from a group of Houston churches and synagogues who believed that comfortable, low-cost accommodations near the Medical Center for families of cancer patients were needed and that it could be done. So Susan's Rally has joined that effort and has beautifully furnished and appointed several of the Sojourn House apartments.
Click here to view more images of the Sojourn House.

Donations and Donees Over the Past 5 Years
Over the last 16 years Susan's Rally has donated to the following:
M.D. Anderson- The Network
M.D. Anderson-Library Facility
The Christus Stehlin Fountain for Cancer Research
The Sojourn House-Apartment homes for Cancer patients
The Rose-Providing mammographies for women of all financial conditions
Y-Me-providing counseling for cancer patients
Our cash donations over the past 5 years equal over $585,000.
With the support of our in-kind donations and our cash donation our footprint has been wide and vast in the Houston area.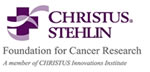 Stehlin Foundation for Cancer Research
Stehlin remains in the vanguard of cancer research inthe world. As well as supporting their basic and clinical research efforts, our funds help other projects.
Visit Stehlin Foundation Website
Past Beneficiaries of Susan's Rally
For many years, we have also supported:
M.D. Anderson Network


This organization reaches all over the country to patients, families and others involved in the fight against all types of cancer. The Network has classes, seminars, and a spectacularly successful, well, network, of people who exchange problems, solutions, information about drugs and treatments, and support. Go to one of their seminars, or get your hands on their newsletter, and you'll be knocked off your feet.
Visit M.D. Anderson Website